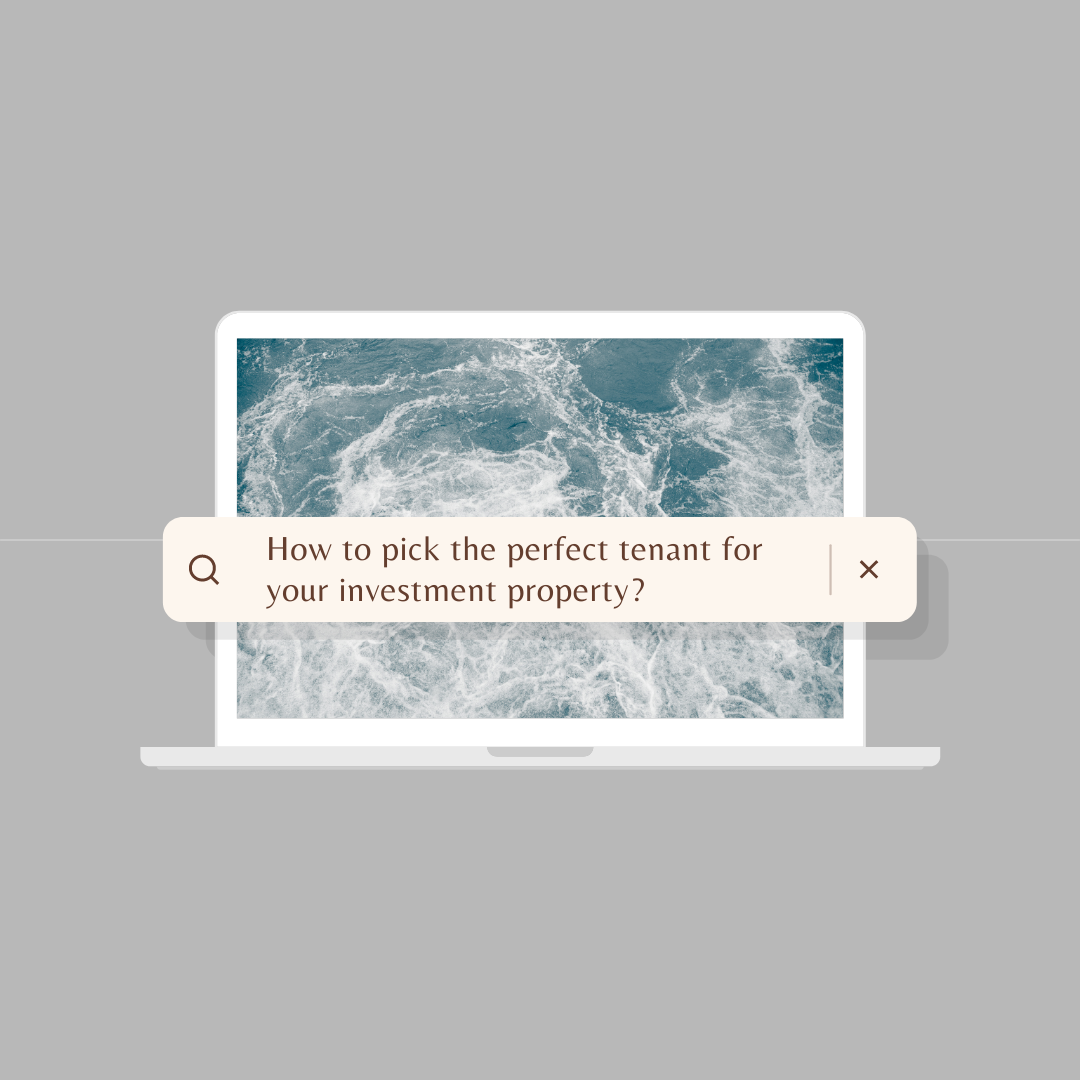 How to pick the perfect tenant for your investment property
Once you've bought an investment property and got your place ready to lease, the next major thing you need to do is find the perfect tenant. Your property manager will be able to help you position your property to attract the best applicants possible. Once you've got some great potential tenants through the door, there are some key things to look out for that will help you pick the perfect tenant. Keep reading for our top tips on what to focus on when assessing potential tenants.
Ask good questions
Whether you're looking after leasing yourself or your property manager is doing this for you, a few key questions will give you a glimpse into your potential tenants. Some good questions to ask are:
Why are you moving? This will allow you to determine if a tenant is leaving their current property due to problems such as a dispute with neighbours or getting evicted. Quality tenants will usually have legitimate reasons for moving, such as a baby on the way, moving closer to work, trying a new suburb, or wanting more space.
What's your employment situation? Someone's work arrangements naturally impact their ability to pay rent. Casual employment can present a greater financial risk, while those with permanent full time or part-time jobs may be a lower risk. Asking for employment references can help you verify a potential tenant's employment stability.
Can you provide rental references? One of the best ways to learn more about your potential tenant is by contacting rental references, such as previous landlords and property managers. If a referee is hesitant to answer openly or gives excuses, this can be a red flag.
Verify the person's rental history
Your property manager can help you verify your potential tenant's rental history. They can do this by contacting the applicant's rental references, verifying property ownership if the person is moving out of their property, and checking if they are listed on any tenant default databases.
Check application accuracy and completeness
If a potential tenant has taken the time to provide as much information as possible to make assessing their application efficient and easy, it can be a good indication that they'll bring this same diligence to caring for your property. Before assessing an application, check that everything on the form is completed and all the supporting documents were submitted together. If you're unsure about the applications you receive, get your property manager to help you and provide some advice on who made a good impression at the open home.
Taking the time to find the perfect tenant will provide you with many benefits while your property is leased. Not only does it increase the likelihood that your rent will be paid on time and in full each month, but a good tenant will also look after your property as if it were their own. Use the tips above to identify quality tenants and give yourself peace of mind that your property is looked after.
Remember, this article does not constitute financial or legal advice. Please consult your professional financial and legal advisors before making any decisions for yourself.
Related Posts